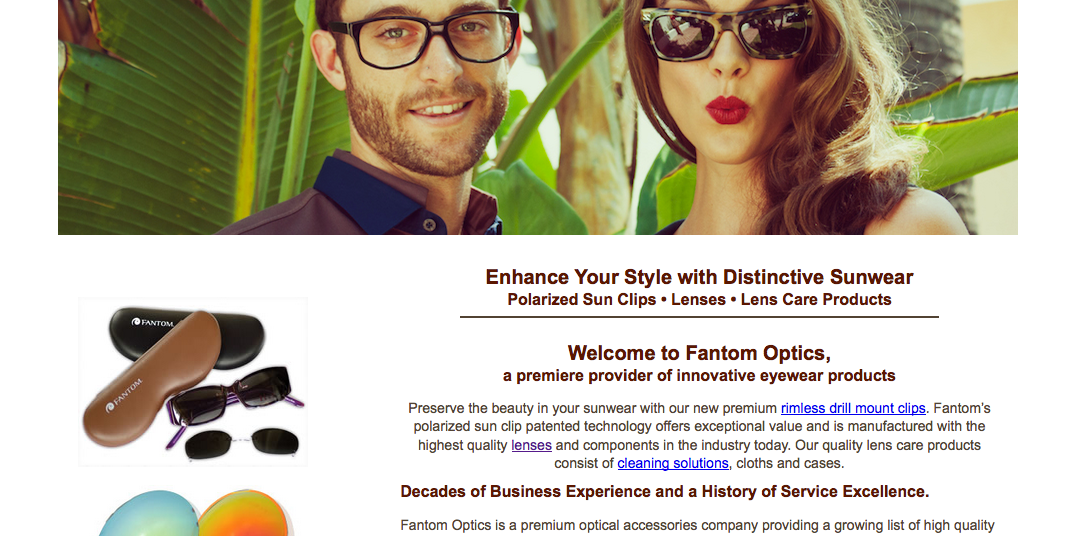 Web Site Design – Our agency designed, programmed and produced a custom consumer web site that presents a variety of eyewear products to the wholesale marketplace. The site is responsive, visual and allows customers to select the lens  products, lenses, and equipment they want to purchase. Our creative team produced various concepts and layouts before selecting and programming the final site. The site also includes an easy to use content management section that allows for easy updates to their site. We also provide hosting and an SEO strategy.
Branding – Our design team created a new brand identity that integrates all of their marketing materials into a cohesive and seamless communication package. The inclusion of a proper color scheme, type fonts, layouts, photographs and marketing slogans brings all their material together with uniformity and continuity. A continuos brand identity is what establishes a powerful identity to their marketplace.
Print Campaign – Our designers created, produced, photographed and printed new full color brochures, flyers, package design, labels, and corporate identity including logo and all marketing slogans. This print campaign included the continuity of all the branding elements defining the overall identity and marketing message of the company.
Content Analytics – A strategic analytics program was implemented into the website to help us track the results and analysis of our viewing customers to the site. After some time we were able to see what are the major search words in ranking that were used by their customers to find the site. Our agency hosts and delivers specific analytics and SEO for future product analysis and insights. Key meta-tags and precise marketing words were placed strategically for search engine finds and are constantly being updated and implemented into the site.